(Part 2 of 2)
Recap:
Graham Tubbs had to design an integrated circuit for the 1st Blackberry with $100,000, when he knew it would cost $2,500,000. Yet he still succeeded. Here's how:
Using Entrepreneurial Drive to Innovate the Enterprise
Graham and his team did what every great
entrepreneur
should do after defeat-they went straight to the bar!
After insults and curses were thrown at
upper
management
, a team member asked, "
Is there
anything
we can do with that money?" Graham said,
"When these types of questions are asked...
your brain starts working differently."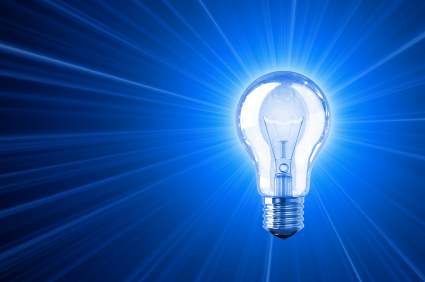 And work differently it did. They saw a problem become an opportunity.
Building the $2.5 million chip would have taken a full team of engineers working
18-24 months
to complete it. Instead, they were forced to be
lean
and
creative
. They decided to
weld 3 chips together
that have different functions
onto 1 circuit board
with a
small team
of engineers. Tubbs and the Intel team created a
working processor
for
$50,000
in
less than 3 months, instead of 2 years.
That's 100% entrepreneurial thinking-lean and fast.
Having that $2.5 million would have inhibited them. Instead,
RIM was the 1st to market for wireless email in Sept. '96. Tubbs' chip wasn't perfect; they would still need to create a single chip in the future, but they were able to build the first BlackBerry prototype, and launch an alpha testing cycle.
The First BlackBerry Prototype
This first BlackBerry wasn't a phone, but it did allow executives to receive email in their pocket.
How he Convinced Executives that His Product Rocked
Now, Tubbs still needed the
original
$2.5 million to build the integrated circuit, which would enable the BlackBerry to be mass
produceable
. To do this, he had to convince upper
management
how great this BlackBerry really was. Because Graham had an
entrepreneurial
mind, he
gave everyone in Intel who was powerful and doubting their own BlackBerry.
Here's how the trial went:
Managers frustrated with their
prototype BlackBerrys
For the 1st 2 weeks, all he heard was complaints: this thing sucks, it's so heavy, too bulky, etc.
He went to the biggest complainers and said, "I want to make sure you have all your thoughts about

this device", and wrote down their long list of criticisms

After that was done, he said, "Now give me that unit back."
"Over my dead body!" was the unanimous response. Executives loved having email on the go.

There was no need to do a market survey—he knew anyone who gets their hands on the "CrackBerry" couldn't resist it. He had management hooked.
The RIM co-CEOs did the same thing, but they gave it to the Wall Street traders, and the orders started flying in.
After this, very reluctantly, Intel's upper management gave Graham the $2.5 million.
Now what? Building the BlackBerry
Tubbs was invigorated with momentum! For him to build the $2.5 million integrated circuit processor, he would need to have an all-star team team.
He asked Intel for:
Team Graham was Expecting
5 Senior engineers, (minimum 10 yrs. experience)
6 Middle engineers, (minimum 5 yrs. experience)
3 NGC (New College Graduates; this is how they learn.
1 senior engineer
1 project manager
1 chip manager
13 NCGs.
To make matters worse, he found out the
only senior engineer
assigned to him
was battling with cancer
.
This team didn't make sense--surly Intel's upper management must have made a mistake! Then it dawned on Graham--
his bosses gave him this money so he would go away and shut up
. Graham kept telling them BlackBerry was the next big thing, but
they didn't believe him
.
It was at that moment he knew his project was

destined

for failure.
I'm waiting to celebrate 10,000 pageviews before I release the final part of this story! Share with your
entrepreneurial
-minded friends, and I'll post the conclusion to this story in a week or so.
TakeAways
Moap and complain all you want; it might make you feel better, but unless you decide to move forward with actions, you'll be stuck complaining about the situation while others are moving forward.
Take any support you get and run with it.
Sometimes having a smaller budget enables you, because you have to be creative and resourceful, which will really give you a chance to leave a positive impression. Do you have what it takes to rally up those around you to believe in your vision and achieve success?
Entrepreneurs occur in all fields, even in corporate entrepreneurship. It's those employee entrepreneurs who are willing to take risks and push the boundaries that encounter the most resistance, but they also achieve the greatest success.